Salam semua,
Dah lama aku tak buat cerita kat sini.... Hemm, bukan apa...biasalah aku..sentiasa sibuk dengan masakan ku, menguruskan persediaan sekolah untuk anak-anak ku dan macam2 lagi...nasib baiklah aku cuti sepanjang bulan ini.....
Nak jadi kan cerita, pada 24 Disember aku membawa semua anak-anak ku untuk menonton movie kat panggung..... Hubby ku seperti biasa tak suka dengan semua benda-benda... Oleh kerana anak-anak ku nak tengok satu cerita dan aku pula nak tenguk satu cerita, at the end kami menghabiskan setengah hari tersebut menonton 2 cerita.....best lah..spending our time dalam panggung wayang......nasib baik juga hubby ku ada kerja kat rumah emak dia, so tak de nak fikir bagaimana dia nak makan...hihihii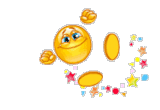 Untuk permulaan aku bawa anak2 aku menonton cerita "Sherlock Holmes".... kami menonton cerita ini pada pukul 1.00 tngahhari dan cerita tu selesai jam 3.10 petang....Bagi pendapat aku cerita ini menarik walaupun ia masih berlatarkan spti zaman dahulu tp ada juga part yg menggunakan cara yg canggih.... aku beri 7 atau 8 / 10...... dan semasa kami menonton cerita ini tempat duduk masih banyak......
Oh Ya, aku membawa anak2 ku terutama my angel Hanan untuk menonton this movie.... teruja sangat Hanan.....Actually aku dah melihat yang pertamanya, jadi apa salahnya aku melihat yg selepasnya........I kind of like this movie, bcoz in this movie, ada nyanyian dan tarian....... Tetapi that day, this movie terlewat tayangannya dari yang dijanjikan...Ia bermula jam 4.10 petang dan berakhir 5. 20..... anyway... have a fun day watching this movie and even the seat was full.....hemm nasib baik aku dah tempah awal lagi.....
So, ni dia sinopsis dia :
"Alvin and The Chipmunks: The Squeakquel" brings back our favorite furry brothers, Alvin, Simon and Theodore. Because of a freak accident involving Alvin and Dave Seville, they go to live with Dave Seville's cool cousin Toby and must enroll in school just like every other kid. School presents new challenges to these rock stars, like dealing with peer pressure, school sports and of course, girls! By "girls" we mean the Chipettes who are managed by Ian Hawke, the Chipmunks greedy former manager who wants to turn them into the next big thing. At the outset, there is a rivalry between the Chipettes and The Chipmunks but in the end they realize that they make great friends and a great musical team!
So, kepada sesiapa yg belum tenguk...... tenguklah....seronok tau..... aku bagi 9/10 for this movie......
Hemm, what a day to spent my time with my kids....... They enjoyed it and l'm glad to make them happy.....
Salam dan senyum selalu,