Actually l supposed to post this pic. n the story weeks ago, but as always...busy...bbusy....
This pic. of Hanan when she celebrated CNY at SMCH........Lausee Uni asked them to wear red baju or shirt.....Also the teacher asked the children to bring any food which is Halal so they can share wit everyone..So there's go Hanan with her friend ready to met the lion dance....Hummmm

The teacher explained to Hanan Friend ............... l think....???????/
Hanan wit her friend... not sure whats her name
Wit teacher "Uni"
The music started.............. 4 the lion to dance...
Wit babah...bcause Hanan requested her babah to be there...
Hanan said the lion just go round n round.....l think the lion wanted to collect the ANGPOW from the children or their parents. As 4 Hanan, she didn't gave the angpow....
Their teacher asked the children including Hanan to touch the lion......see she's trying...
Before went home, Hanan

ate the food [ sandwich] n share it wit her friends........
When l got home, Hanan told me how happy she is when she saw the lion...she even like to watch the lion doing the dance n she show me how the lion make the dance...Thx u baby........
Nice to know u have a good time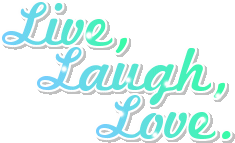 glitter-graphics.com