On the 17th of Feb., Hanan celebrated her b'day at her school.... So...this is the pic which Kaka took it wit her mobile phone bcause something happen with the camera...[ what a waste] hummmmmm[ sigh ]
The cake of the day : We asked Hanan which cake she wanted ? We gave her two choices either Spiderman or this Barney Face... Hanan said she wanted the Barney ....... So this is the cake.
In this pic. Hanan wit her girl friend........which girl wear pink...
Hanan wit her teacher"Uni"..the chinese teacher who does not speak Malay.....
Hanan wit her boy friends in the class which 4 all u see they wear blue uniform.......
Preparing for blowing the candles n they all sing a song in Chinese....
The present she got... before she opened it....
The present after she open it......
So... when l went home that day, l saw Hanan is very happy bcause she got many present...
For Hanan, mummy said " Happy 5th b'day darling...May Allah bless you...Amin"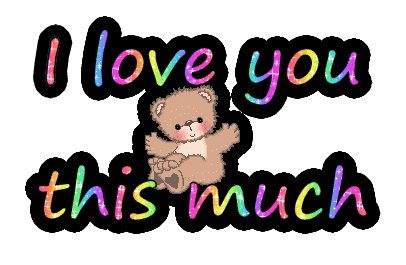 glitter-graphics.com