Salam Bahagia semua.......
To all my blogger friends.....just want to wish u all Happy Mothers Day
Actually l really don't know when is the actual date 4 Mothers Day....but for sure when we celebrated my hubby birthday at the restaurant, the waitress will give me the flower n sometime chocolate n they wish me happy mother's day.... so l just assume that mothers day are the same day with my hubby birthday...... So l like dedicate this 4 u all......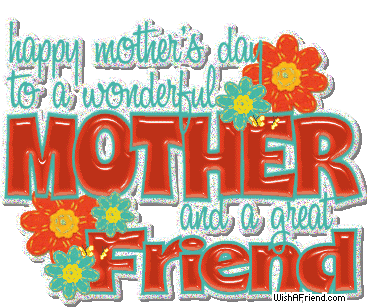 KEWAJIPAN WANITA SEBAGAI IBU.....
Anak ialah

penyambung kasih sayang

dan

sumber kebahagian

buat pasangan suami isteri.Wanita akan merasa gembira apabila bergelar seorang ibu. Dia akan merasakan hidupnya lengkap dengan kehadiran anak sebagai penyambung zuriat keturunan.

Tanggungjawab akan bertambah apabila menjadi ibu tetapi itu tidj akan menjadi bebanan bagi wanita yang baik. Mungkin inilah kelebihan yang Allah kurniakan buat wanita yang sesuai dengan sifat sabar dan lemah lembut untuk mendidik anak-anaknya.............

Buat renungan bersama ...........................


ANAK SOLEH....
Sifat anak yang soleh mentaati ibu ayah
Tidak membantah malah mentaatinya
Halus peribadinya mencontohi Rasulullah
Tingkah lakunya dijaga akhlak dipelihara
Segala amalan dijaga hanya kerana Yang Esa
Hormat pada yang tua, kasih pada yang muda
Sayang pada ibu, ayah dan juga keluarga
Hidupnya rajin berusaha
Tidak pernah berputus asa
Di dalam kehidupan penuh pancaroba
Tiada cinta dihatinya hanyalah cinta Allah
Ada rasa rindu hanyalah untuk Rasulullah
Kasih dan sayang hanyalah pada ibu ayah
Hormat-menghormati sesama insan berbudi
Guru dan teman-teman sentiasa dikasihi
Itulah di antara sifat anak-anak yang soleh....
Semoga semua anak-anak kita menjadi anak-anak yang soleh.....amin...amin
Love n hug,